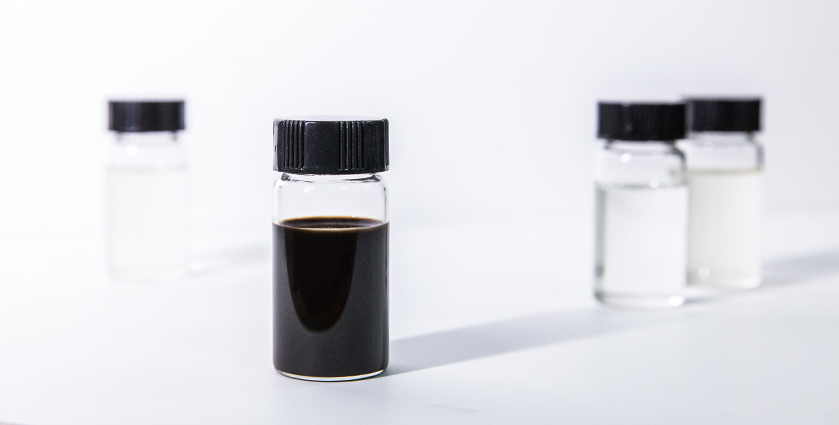 Introduction:
HF-PCE WR is a environmental polycarboxylate superplasticizer. It is a concentrated product. Due to high water reducing rate and low alkali content, it can be widely used in all kinds of high-performance concrete. It is widely used in project such as high-speed railway, large bridge, hydroelectric project nuclear power plant metro, high way, harbor.
It has several characteristic: high water reduction; easing to control production; good dispersion; high strength gained rate; wide adaptability; friendly products; low-consume, low-cost.
Specification: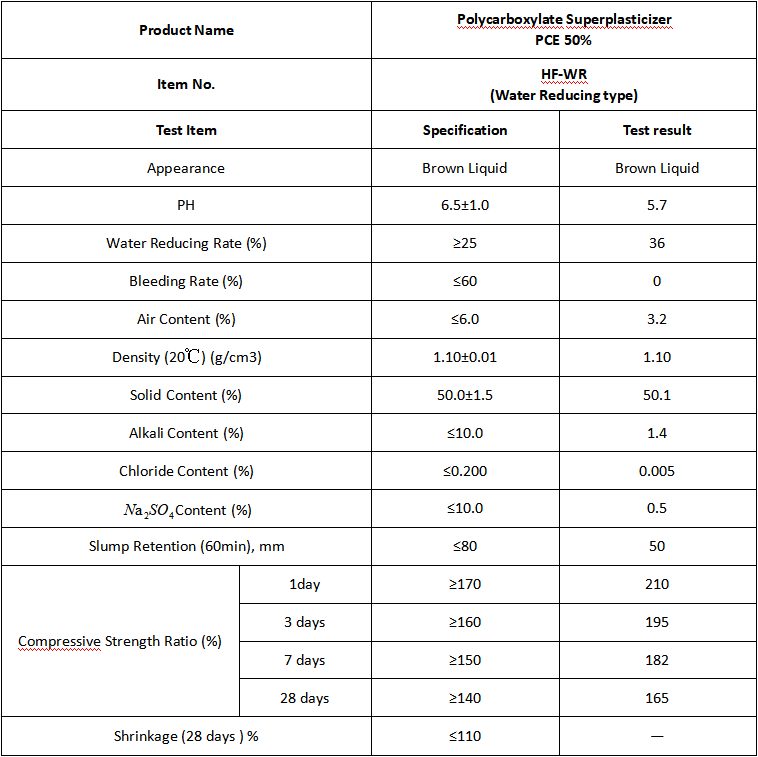 Operation Method:
1. Dosage:0.25%-0.8%
2. Can be mixed in metric water or added in concrete mixer.
3. Can be compounded together retarder. defoamer, air-entertaining reagent, lignin sulfonic natrium.
Package, Storage :
Package:
1. 230kg/200L PE drum,
1150kg/IBC tank.
25000kg/Flexitank
2. Sealed stored Under 0~35℃, far away from sunlight