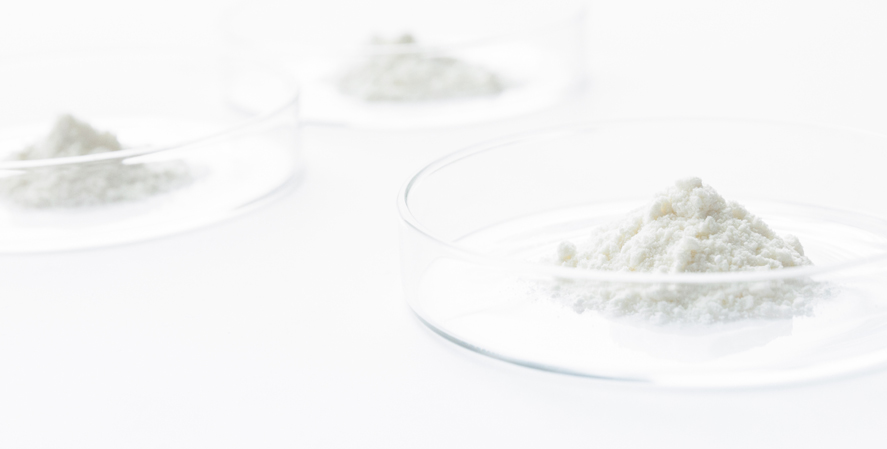 Introduction:

Comparing with SNF and other superplasticizer, PCE superplasticizer Powder has many characteristic
advantages in technology and performance as following:
(1) low dosage, high rate of water reducing;
(2) keep concrete good slump retention;
(3) good compatibility with cement;
(4) small shrinkage of concrete to keep the stability of volume and durability;
Specification: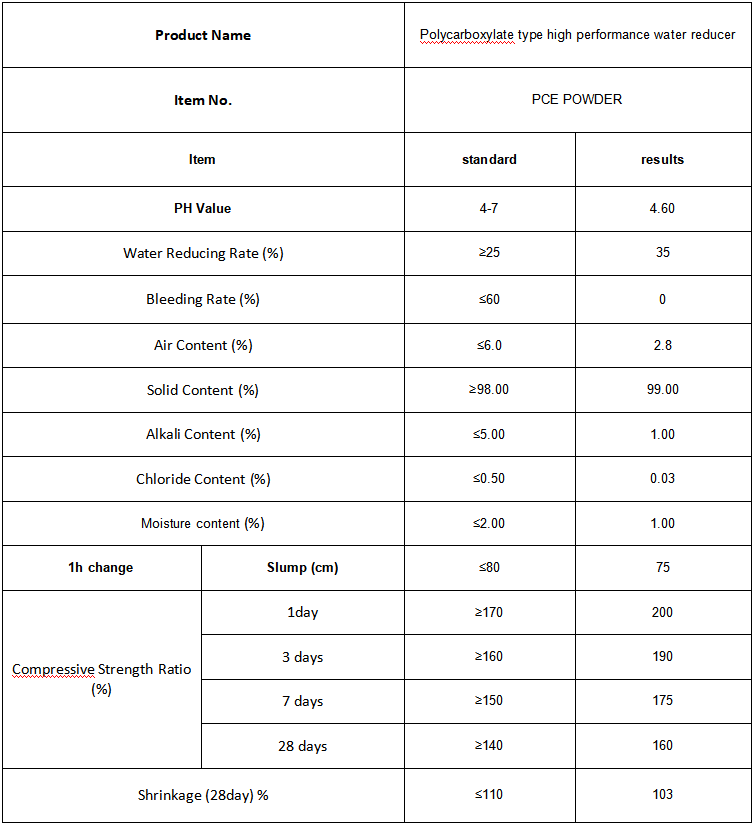 Operation Method:
1. It makes cement good dispersibility and fluidity in
low dosage.
2.When dosage is from 0.12% to 0.22%, the cement
paste fluidity grows obviously.
3.There is no loss of fluidity within 1 hour in cement
paste.
4. Comparing with standard concrete ,the bleeding
rate and shrinkage rate of concrete with PCE powder is lower ,Initial setting time prolong 60 minutes , final setting time is similar, air content is controlled in 2-4%.
Package, Storage :
Net. Weight: 25KG/bag
Package: plastic woven bags lined with plastic film bags