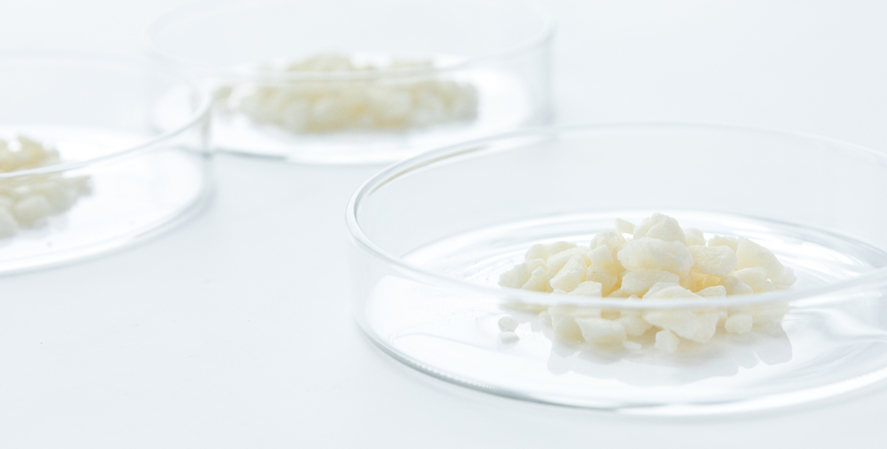 Introduction:
This product is flake,transparent crystalline. It is
produced by special technology and process basing on Acrylic Acid and Methacrylic Acid as Main-Chain, polyoxyethylene ether with different length as Side-Chain. Valid contents can reache 99.9%.
Advantage: high water reducing rate, lower dosage, less loss of slump, non-toxic and non-pollution.
Used in: premix-pumping concrete, high grade premix concrete,mass concrete,self-compaction concrete with intensive rebar and difficult vibrating.
Specification: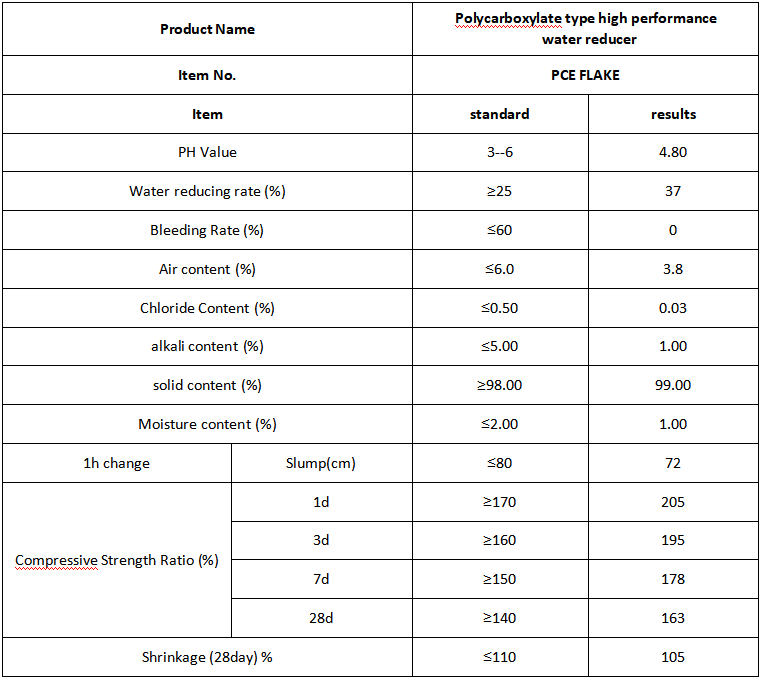 Main performance:

1.It is soluble in water easily. Without special requirement for quality and temperature of water, it will be colorless transparent liquid with alkalescence,less sodium sulfate.
3.Better adaptability with cement.it is compatible with most of retarding materials.
4.It has good performance in slump retention special for the pumping flow plasticize concrete.
5.It is used in high performance concrete of high-strength,high elasticity modulus,high anti-permeability,low shrinkage,low creep and well durability.
Package, Storage:
Net. Weight: 25KG/bag
Package: plastic woven bags lined with plastic film bags